Day 5 - The Last Train to Clarksville
Saturday November 23
Well we got up this morning and Beth did some laundry so all our cloths were clean. Then we hit up the buffet in the hotel, the same one we ate at the first day. Because it was the weekend there was WAY more activity then on the Wednesday morning that we arrived. After breakfast we went shopping for a gift for Jessica and Woody. Since they are taking care of our kitty and house, we wanted to buy them something musical. In Australia there is only one musical gift to buy.
The didgerioo is made from a hollowed out Eucalyptus branch. Usually the hollowing out portion happens naturally by termites. Like anything that is quintessentially Australian, it is possible to buy them in any number of gift shops around town. But you feel funny walking into a merchant and saying, "Can I get a couple of postcards, a bottle of soda, an 'Aussies do it Outback' bumper sticker and one of those old hollow sticks?"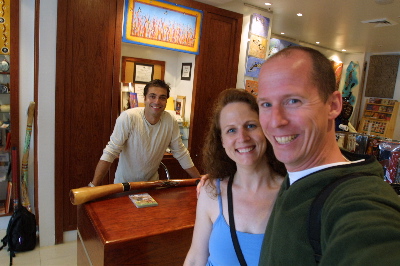 Instead we met Omid, who actually plays the didge in his shop and knows TONS about the Aboriginal culture. We talked with him for hours and eventually he helped us pick one out, he showed us how the length and girth both effect the tone and loudness of the instrument as well as taught us about some of the subtleties of the aboriginal dot art.
On a side note, he was just as impressed with my cricket sound effect as I was with his circular breathing and didge playing.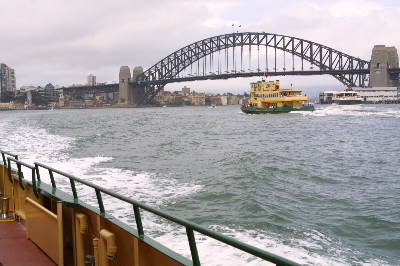 Then we traveled back to our hotel by ferry. It wasn't the most efficient way to get back but it offered us a way to see the city from the water. We picked up our bags from the front desk and headed off to the train station.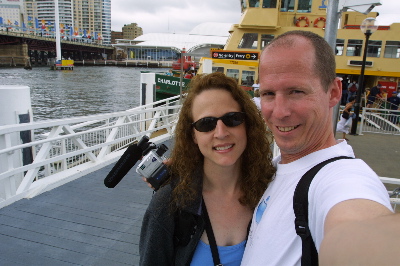 The last train to Clarksville
From our hotel we had to walk across the street to the train station and travel to Central Station to transfer to what they call the CountryLink XPT. CountryLink is the way you travel between major cities. It was kind of frantic cuz we had to make sure we got to the right platform to catch the right train. As Tom and Danny and Jon will tell you, I am famous for rushing frantically only to later sit and wait. In other words I would rather be bored than late.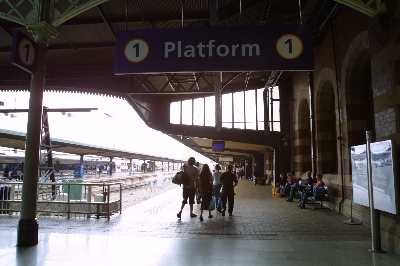 While waiting at the station we started to notice a lot of young kids gathering to catch the same train as us. We started to ask around and you'll never believe this. In the states we have spring break in Fort Lauderdale but in Australia you have "Schoolies" in Brisbane. And it all happens right about NOW.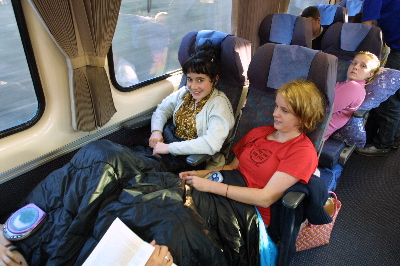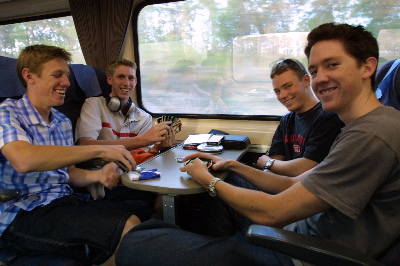 As it turns out we are on a party train that is headed right into the middle of what we would call Spring Break. It's not as bad as what it sounds like but the way it sounds is quite funny. Actually, the kids are headed off to a town called Surfers Paradise which is a bus ride from Brisbane and since we are living large in first class we don't have to deal with the kids. Not to mention the conductor is threatening the kids on the loud speakers and promising to kick off anyone that is "unruly".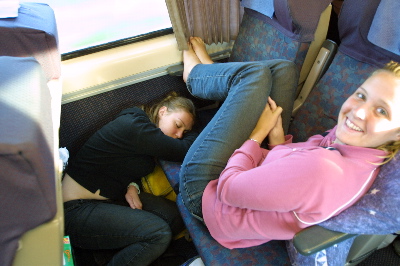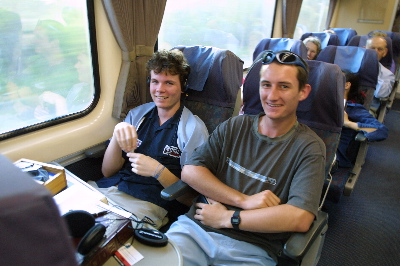 I did however see one guy in the train station showing off a BIG bottle of bourbon to a girl waiting for the train, I guess the possession of alcohol makes you a bit more attractive, (this guy could use all the help he could get). Right after we pulled out of the station there was an announcement concerning Law 601 that states you can not consume any alcohol on a train that you do not purchase ON that train. I wonder how that law came about.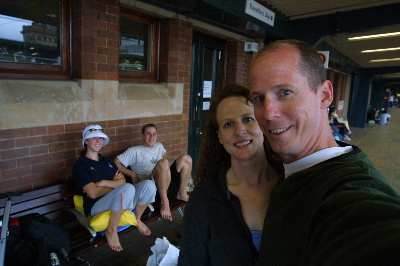 We also met a couple that looked as though they were "Schoolies" but actually it turned out that they were on their way to Hamilton Island, where we will be staying in a few day. They will be working at the resorts. It was odd because Paul and Katie didn't actually know WHAT jobs they were going to have because they were hooked up with these jobs thru some agency. They won't actually know till they get there.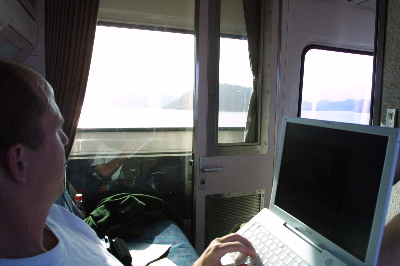 On the train we rested and put the cameras away... OK fine, the batteries were charging, but we still rested. The sights were beautiful from the windows. As we sat and rode Beth and I started talking about where we wanted to go the NEXT time we come to Australia. We can see why so many people love this place.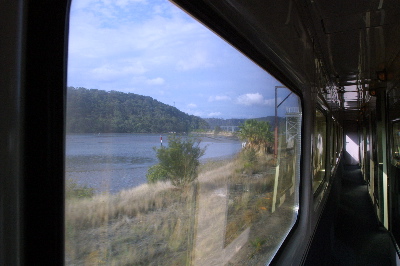 I'm not sure how much more money it costs to have the private room that we had on the train but I'll tell you this, it was worth it.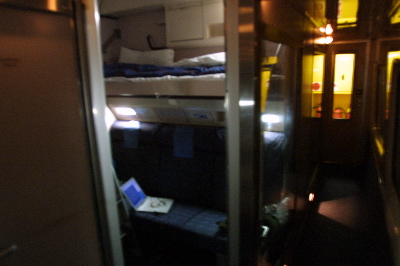 Eventually we turned down the beds and let the train rock us to sleep. In the morning we will be in Queensland in the city of Brisbane.