Day 10 - Relaxing in Paradise
Thursday November 28 - Thanksgiving Day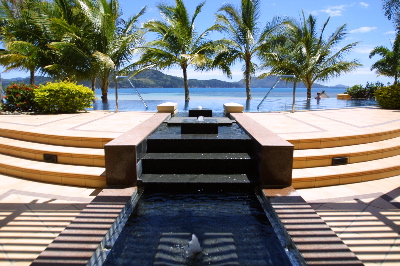 The view from our room is RIGHT above this view of the 'infinite pool'.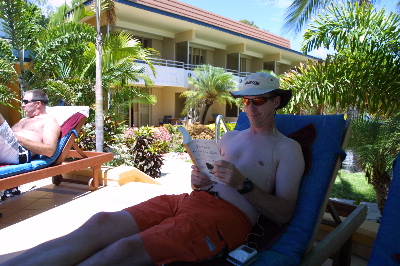 Mark Nunn, this one is for you. Can you see that I'm cautiously preserving my 'farmer john' tan? I'm reading the book that Beth gave me for my birthday. It is all about the Captain Cook, the explorer that first charted the east coast of Australia. He was 40 years old when he first set eyes on this land. And on one of his journeys he reported back to the King of England that he had witnessed a Total Solar Eclipse. I couldn't help but be drawn into his story.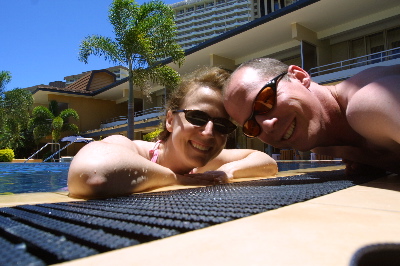 Can you tell which one of us in actually 'in' the pool?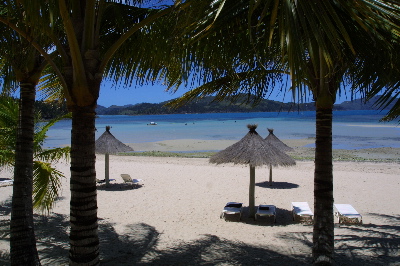 Not bad ay? This is a view from our pool.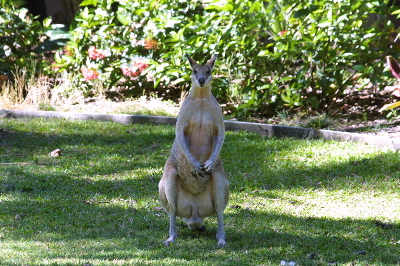 This little guy was hopping around the lawn outside our hotel. It was kind of a shock actually. We couldn't tell if he was naturally here or imported to appease the visitors.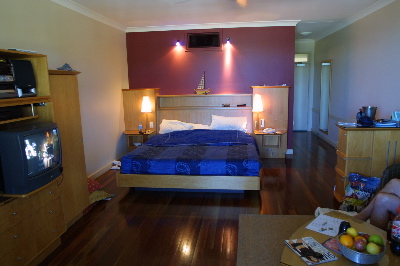 This is another view of our room, It was here that a thought came to me, the difference between being a tourist and being on vacation (or "holiday" as the rest of the world puts it). As a tourist you go to sights of interest and observe. It was fascinating to "go to Sydney" but I don't think I would want to live in Sydney. It was fun to go see the Australian Zoo but I wouldn't want to live at the Australian Zoo. At those locations we were tourists. Here on the other hand... we could LIVE here. Now we are on vacation.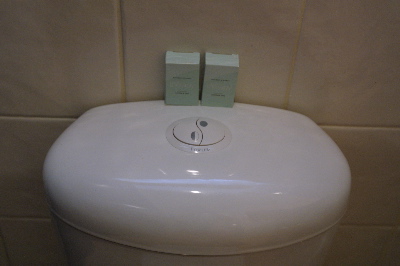 One of the many things we will no doubt take away from Australia is this. It's a little hard to see but the top of this toilet has two buttons, we refer it as a half flush and a whole flush... I'm sure you can figure out when it is appropriate to use which one.