Day 8 - An Easy Day
Tuesday November 26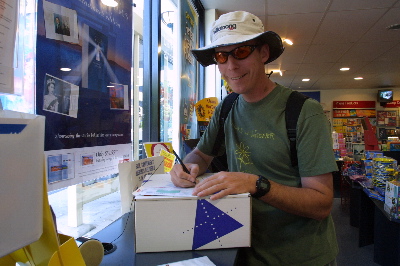 Today we mailed some stuff home that we had purchased as gifts. I also sent home a pair of pants I didn't want to carry around anymore. Earlier in the day I got a huge cramp in my hand writing post cards. I forgot how hard it was to actually WRITE.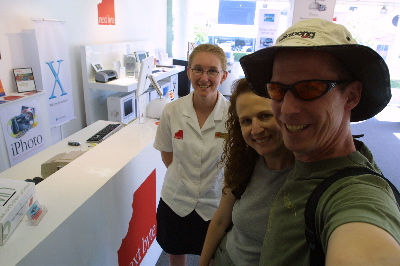 We met Samantha, or Sam as she likes to be called, at the AppleCentre in Brisbane. She couldn't help us out in our quest to upload but she did give us some info.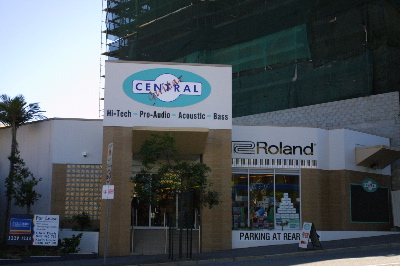 Sam sent us a block away to Guitar Central, which is basically a Guitar Center wannabe. They also have the beginnings of an all Mac based Internet Cafe. We just had to support the cause so we sent some photos out.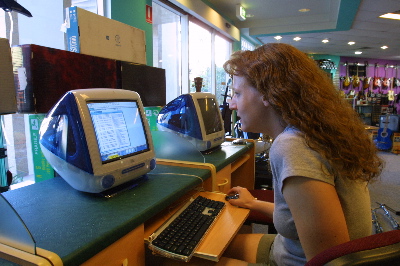 They are still selling off the last of the original iMacs in Australia, these were fairly new out of the box and yet clearly no flat panels in this establishment. To be fair they WERE selling all the current models at the store.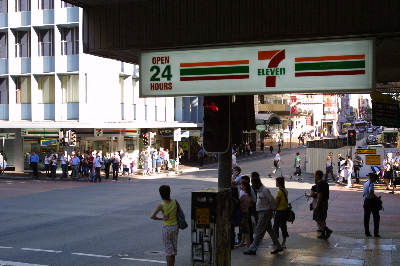 Look carefully there is another 7-11 across the corner from this one. 7-11 is taking over Brisbane one shop at a time. There are probably at least 10 with in a 10 minute walk of our hotel.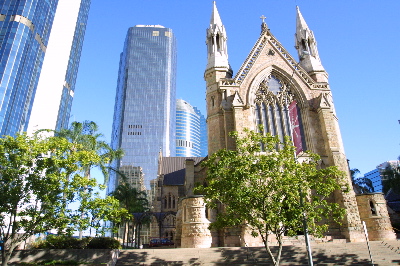 I just love the juxtaposition of old and new. It was very evident in Brisbane.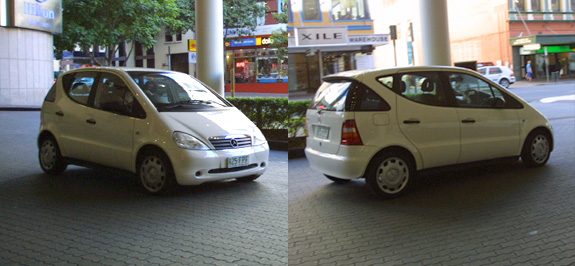 One of the cool things about traveling is seeing the cool cars that they DON'T sell us in the states... this Mercedes was really cool.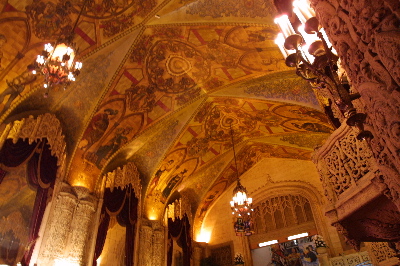 We finished off the day by seeing a movie in the coolest old theater. Actually the theater itself was quite modern but the lobby was beautiful. We saw "My Big Fat Greek Wedding"... finally. It was great, and cheap. $9 bucks Australian which is about $4.50 or $4.75 US.