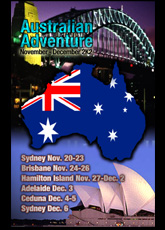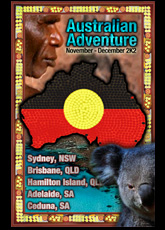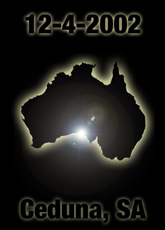 Day 1 - Video
This video was edited on Beth's iBook on the flight from Hawaii to Sydney. I had more footage of the Airport in Hawaii but I found out that the 747 to Australia did not have power ports for your laptop and I only had about a half of a charge.
I was ready to upload this when we arrived in Australia but found it very difficult to find a place that would allow us to plug in.
Day 2 - Photo
A new city and a new view.
Day 3 - Photo
Walking and rain and some commentary on Americans Abroad.
Day 4 - Video & Photo - NEW!
A Stalker, a birds eye view and the most beautiful cityscape will probably see on the whole trip.
Day 5 - Video & Photo
Last day in Sydney and the all night train to Brisbane.
Day 6 - Photo
Good Morning Brisbane and petting Roos and Koalas and Metro Centre Community Church.
Day 7 - Photo
Danger! Danger! Danger!
Day 8 - Photo
An easy day.
Day 9 - Photo
Travel to Paradise.
Day 10 - Photo
Thanksgiving Day.
Day 11 - Photo
Driving and Kayaking in Paradise.
Day 12 - Photo
Great Barrier Reef on Beth's Birthday.
Day 13 - Photo
Hangin' with the Locals.
Day 14 - Photo
Travel to Adelaide.
Day 15 - Photo
Driving through the Outback.
Day 16 - Photo
Ecllipse Day in Ceduna.
Day 17 - Photo
The end of our journey.
Day 18A - Photo
The long flight to Hawaii.
Day 18B - Photo
Hawaii to home and some final thoughts.